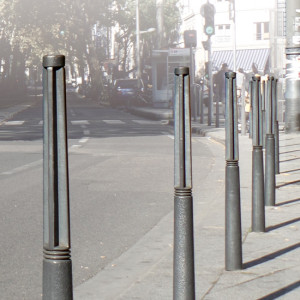 The range of shape memory bollards is expanding: there are 6 new models in 2018.
In the 76 mm range:
• Reims
• Gorge
• Ceano
• Saturne
All our 76 mm diameter models are now available with heights ranging from 1000 mm to 1500 mm (overall heights).
2018 is also the year of development of the DESIGN line, enriched with the GRASS model, developed in partnership with Angers Loire Métropole for its tramway, and the WILMOTTE model, produced for Lyon Métropole.